About the customer
LLC "Managing Company "CAPITAL INVEST" is a dynamically developing company covering the whole range of commercial and management operations, with extensive experience in management and a team of professionals in their field.
The main activities of LLC "Managing Company "CAPITAL INVEST":
advising on commercial activities of management;
real estate management;
Activities in the field of law;
provision of intermediary services for the purchase, sale and lease of real estate;
activities on management of financial-industrial groups and holding companies.
Objectives and goals
Develop corporate identity and business card website, as well as corporate font, corporate color, letterhead, business card, pens, notepads.
Result
Download corporate identity presentation
Logo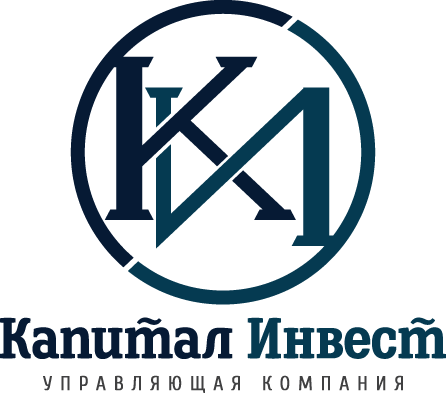 The logo is a combination of a graphic element and typeface writing.
The graphic element is the stylized first letters of the company's name, K and I. The clean, straight lines in the lettering suggest the company's dynamism, growth and a clear sense of direction. The letters are enclosed in a circle, which symbolizes its stability and reliability. We also see the analogy with the medieval heraldic seal, giving the impression that the company has been around for a long time and has lots of experience.
The lettering in the name combines smoothness through the use of fluid lettering while still using serifs to reinforce the rigor.
The graphic element and the typography complement each other perfectly, while still being elements in their own right, which allows them to be used separately.
Site
Single-page website contains all the necessary information about the company. Added a few dynamic elements - travel cards, a form for feedback, tooltips with a detailed description.